The Lost Tribe is a drum-centered Afro-funk fusion ensemble, led by multi-percussionist Jocelyn Pleasant. As a traditional percussionist and drum kit player, Pleasant wanted to create a group that showcased the drum as a lead instrument and melodic voice. Her goal was also to provide a platform for musicians of different but overlapping communities to come together. She started the group in 2016, with the goal of blending djembe music into African Diasporic genres like jazz, rock, funk, blues, and reggae.
The Tribe's initial home base was MAC650 Gallery, an artist-run coop space in Middletown, CT. Many of the musicians in the group, past and present, were reared in some of CT's premier arts institutions like the Artists Collective, The Hartt School of Music and the Greater Hartford Academy of the Arts (GHAA). These institutions have cultivated a "Hartford sound" that can be heard in jazz-infused horn solos and the driving drum rhythms of the group. Connecticut roots are vital to the sound and direction of the group but each member also brings their own flavor and cultural background to the music. Song arrangements are fluid, and each musician is encouraged to bring their personality to the forefront. This mixture of energies creates a unique blend that is palpable to audiences, inviting participation and a sense of joy.
In addition to its core members, Lost Tribe performances often include various special guests that reflect the large talent pool of their community. Regardless of the line-up, the staples of a Tribe performance are energy, stage presence and GROOVE. They have opened for international acts Mokoomba (of Zimbabwe), and Trio da Kali (of Mali), were a featured artist at the 2018 Greater Hartford Festival of Jazz, and won first place at the 2019 Valley Music Showcase (of Western Massachusetts).
Their eclectic collection of music is available for purchase exclusively on Bandcamp, including the following: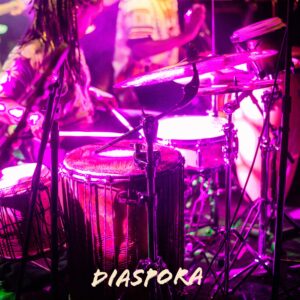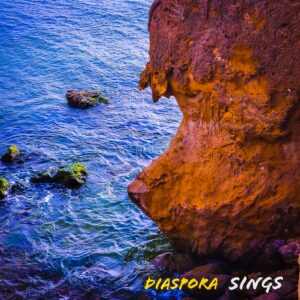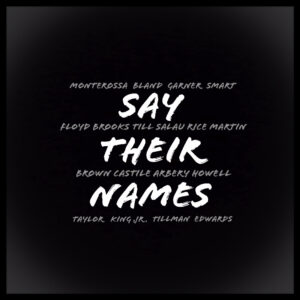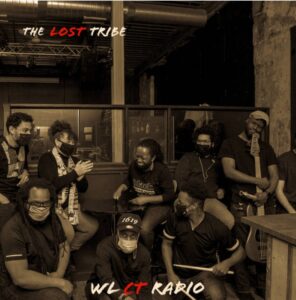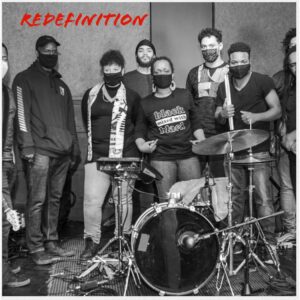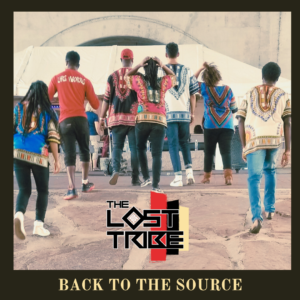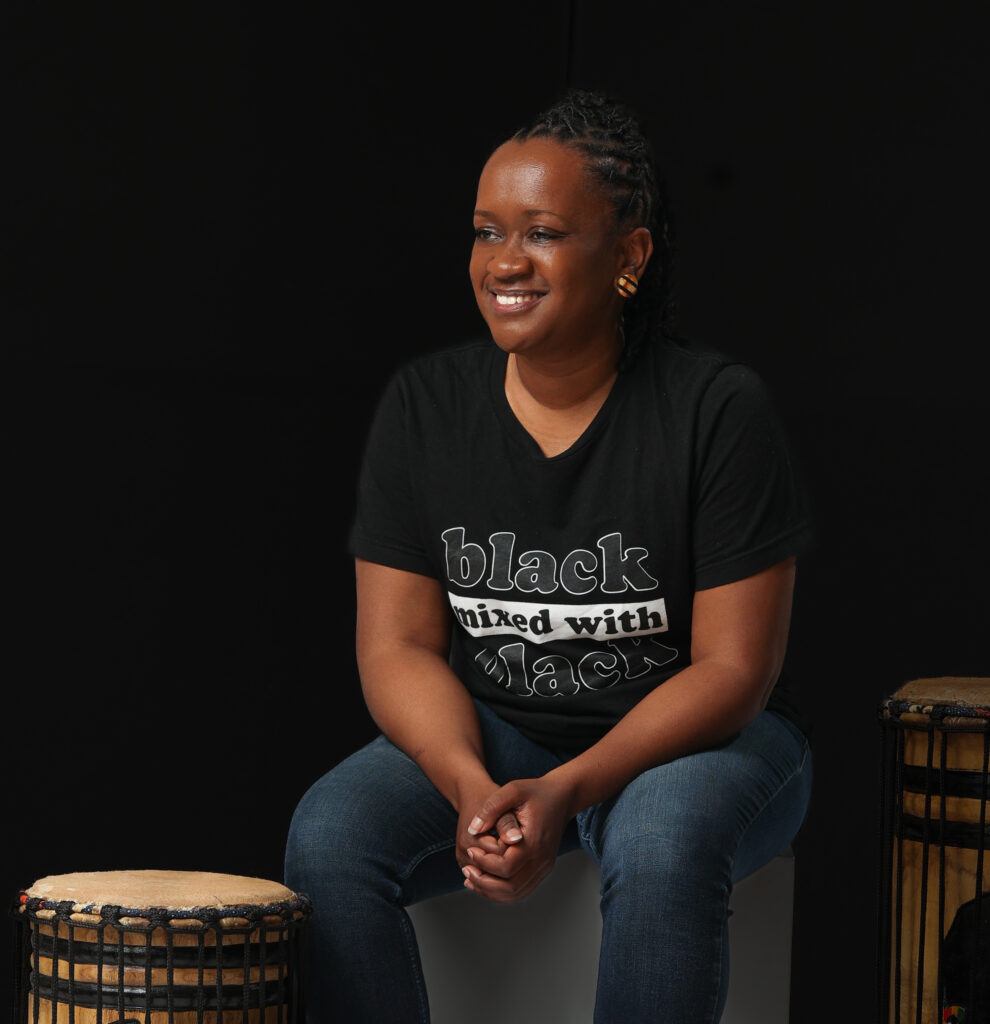 Jocelyn Pleasant (musical director, arranger, drum set, dunun, balafon, percussion) is a percussionist, drummer, and educator, originally from Bloomfield, Connecticut. Her music studies began in her school band program, then branched out to the Hartt School Community Division and Jackie McLean's Artists Collective (Hartford, CT). She continued her studies in Washington, DC, as a Presidential Arts Scholar at The George Washington University. Jocelyn is currently pursuing a PhD in Ethnomusicology at Wesleyan University after finishing her M.A. at the same institution in 2020. Jocelyn's performance credits on drum set and percussion are extensive and showcase her versatility and ability to play many genres of music. For example, she has performed on numerous occasions with her teacher and mentor, vibraphonist Jay Hoggard, with Guinean guitarist Mamady Kouyate (Bembeya Jazz, Mandingo Ambassadors), and on multiple occasions in NYC's Lady Got Chops Jazz Festival with various artists including Linda Oh, Sumi Tonooka, Shamie Royston, Kim Clarke, Jamie Dauber, Tanya Darby and Nicki Mathis.  In 2019, she performed in Senegal, West Africa with The Senegal America Project, a group that includes Abiodun Oyewole (The Last Poets) and Massamba Diop (Baaba Maal, Black Panther). In addition to leading The Lost Tribe, she is currently the percussionist for The Afro Semitic Experience and co-leader of tap-n-jazz ensemble Medusa, both based in Connecticut.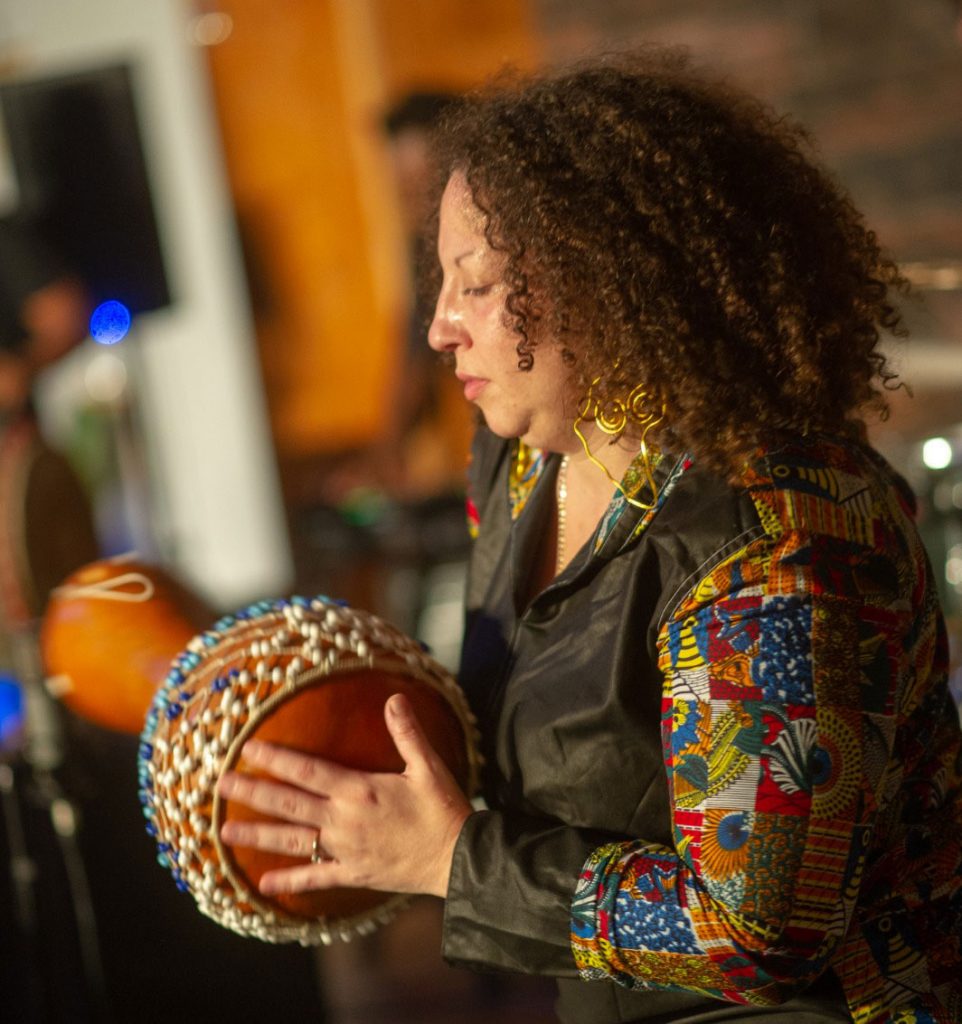 I-SHEA (percussion, vocals) is part of The Lost Tribe's front drum line as conguera/percussionist and vocalist, starting in 2019.  I-SHEA is an eclectic ARTist and musician aka 'The Original Jewminican' who comes from the source of hip hop and raised in the sauce of merengue, bolero, rumba, salsa, nyabinghi and West African rhythms.  I-SHEA has lit up the east/west coast USA, Canada, Latin America, The Caribbean, and Africa, performing at legendary venues like Daniel Sorano National Theatre of Dakar, Nuyorican Poets Cafe, The Apollo in Harlem.  She has opened up for Dead Prez, Sadat X (from Brand Nubian), and Morgan Heritage and has shared stages/performances with Howard Zinn, Rha Goddess, Rosario Dawson, Angie Martinez, Jane Fonda and Eve Einsler to name a few.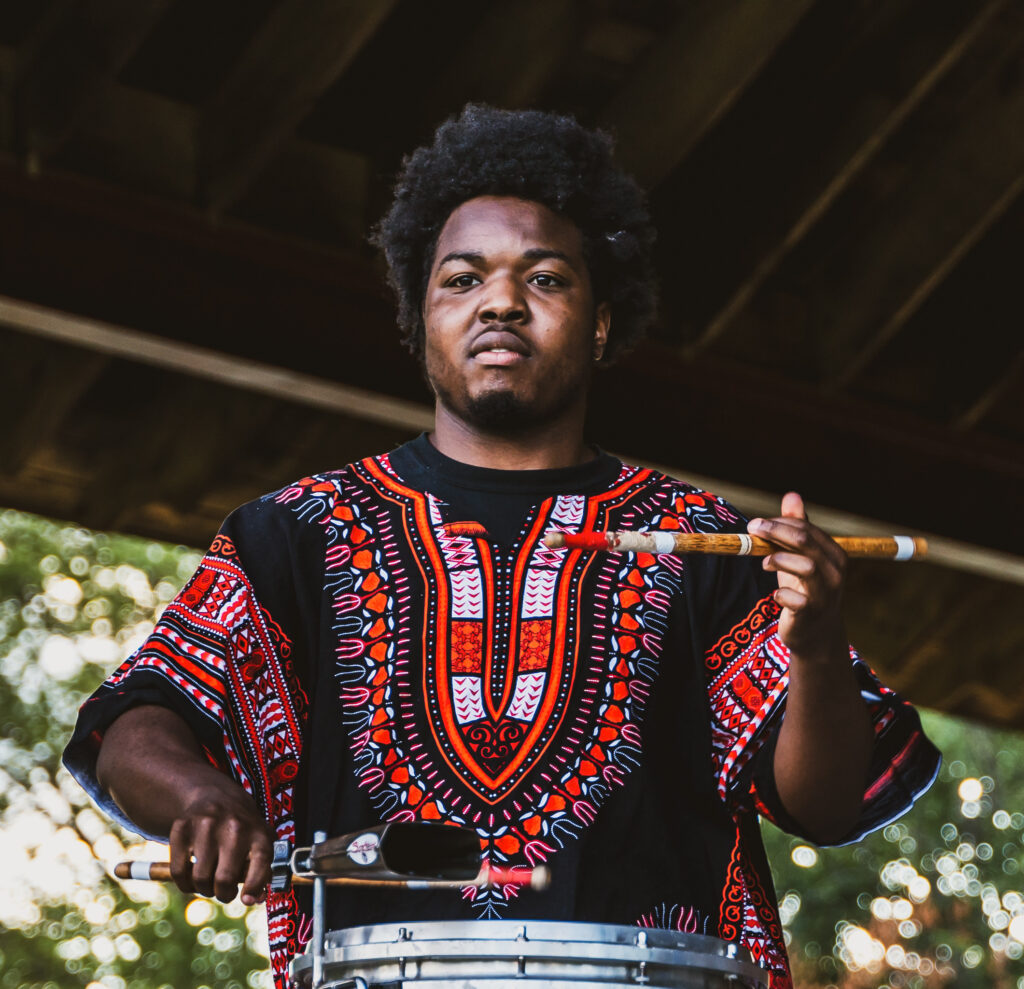 Christian J. Reid (percussion/vocals), also known as Chris Vigorous, is a young musician/performing artist offering entertainment through music based out of Hartford, CT. Chris Vigorous uses his energetic percussive/entertaining expert knowledge and skills to inspire, give amusement to, and to put on view his musical abilities to others that may not have knowledge of him. He has been a member of the Lost Tribe since 2019.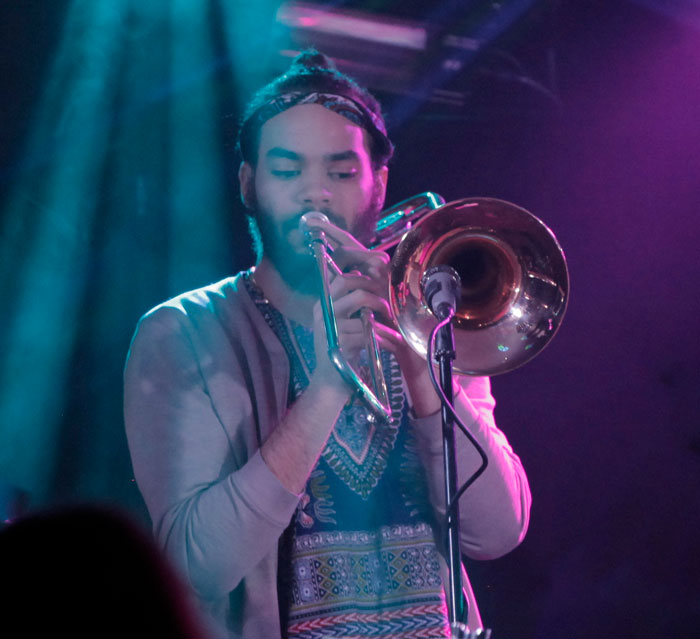 Nathan Davis (trombone) graduated from The Jackie McLean Institute of Jazz within The University of Hartford's Hartt School in May of 2016 with a Bachelor's of Music Degree in Jazz Studies. In September of 2018, he started as part of the inaugural class in the Master's of Music in Jazz Studies Degree Program within the same institution. Nathan Davis has performed with many artists and ensembles throughout Connecticut. He is also a faculty member at The Artists Collective, Inc. in Hartford, Connecticut. He has been a member of The Lost Tribe since its inception in late 2016.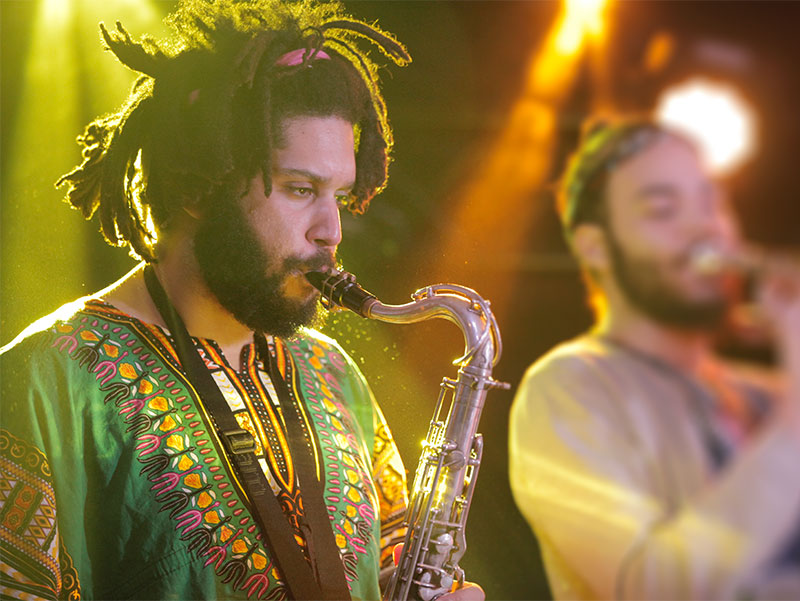 Karim Rome (tenor sax) is a Hartford based saxophonist. Learning music at GHAA and the Artist's Collective led him to attend Hartt school of Music. He has continued to play in the tri-state area and internationally with Hassan Hakmoun, The Lost Tribe and various Hartford based artists. He has been part of the Tribe since 2017.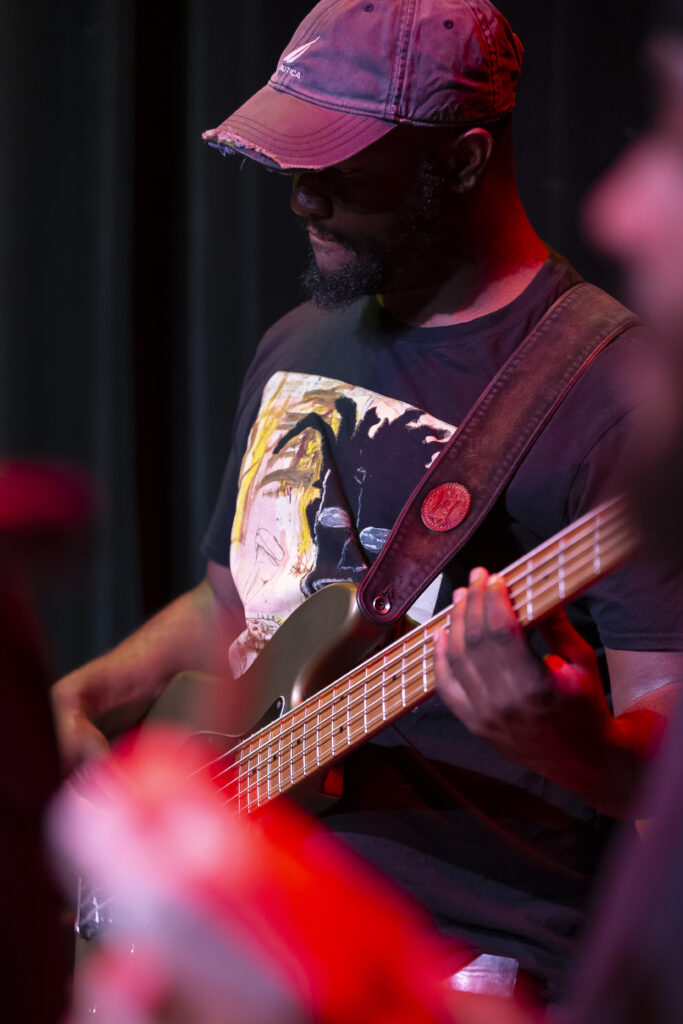 Joel Hewitt (bass): "I play bass and sometimes percussion in The Lost Tribe. Being with the Lost Tribe family has been and currently remains one of the greatest influences on my playing. Growing and learning from Hartford's music scene has really opened my eyes to so many different cultures and has inspired me to connect to my craft. All of my bandmates have been so important in my life and I'm always gaining some new perspective working with so many different personalities and disciplines. I'll be in the back holding down the low end!" Joel has been part of the Tribe since its inception in late 2016.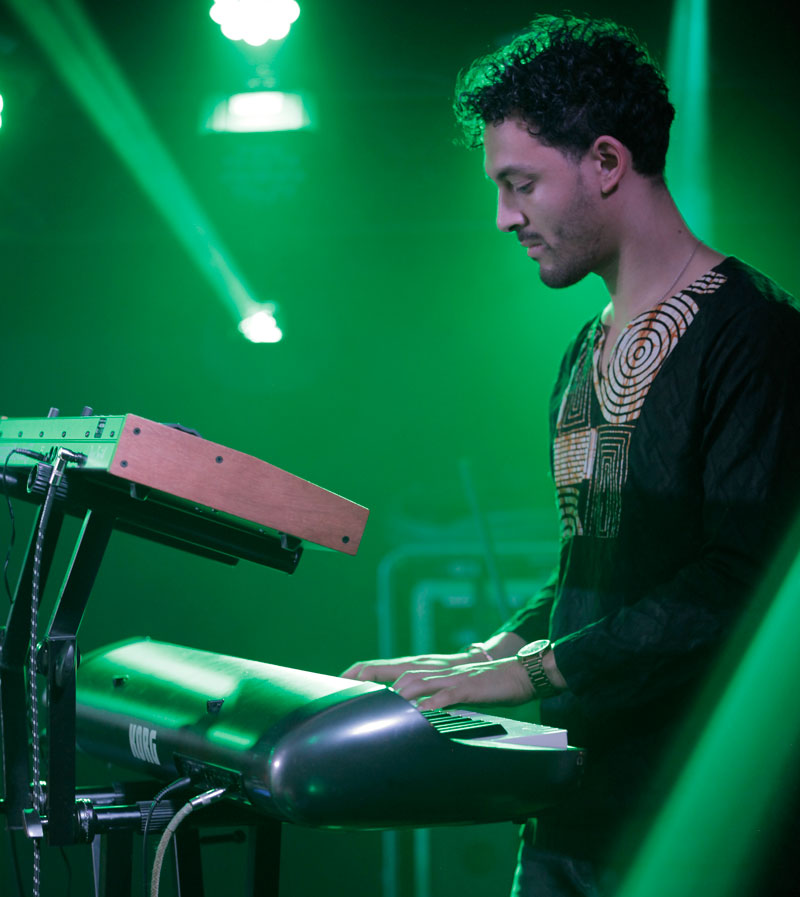 Michael Carabello (keyboards) is a multi-genre pianist out of the Greater Hartford and New Haven area. As a product of the Artists Collective Youth Jazz Orchestra under master artist in resident Rene McLean , as well as the Jackie McLean Institute of Jazz at the Hartt School of music, Mike makes strides to be apart of many branches of Black American Music while keeping his influences rooted such as Bud Powell, Mulgrew Miller, and Hotep Galeta. Carabello has studied piano under pianists such as Rick Germanson, Andy Laverne, and Alan Palmer. He has worked with bassist Nat Reeves, drummer Ronnie Burrage, saxophonist Rene McLean, trombonist Steve Davis, and drummer Jonathan Barber. He has performed at The White House for First Lady Michelle Obama, The Ninth Note Jazz Club, Black Eyed Sally's Jazz Club, The Side Door Jazz Club, and The Rubber City Jazz Festival. He is currently apart of working bands including The Lost Tribe and Erica T. Bryan and the New Mosaic. He has been with Lost Tribe since 2018.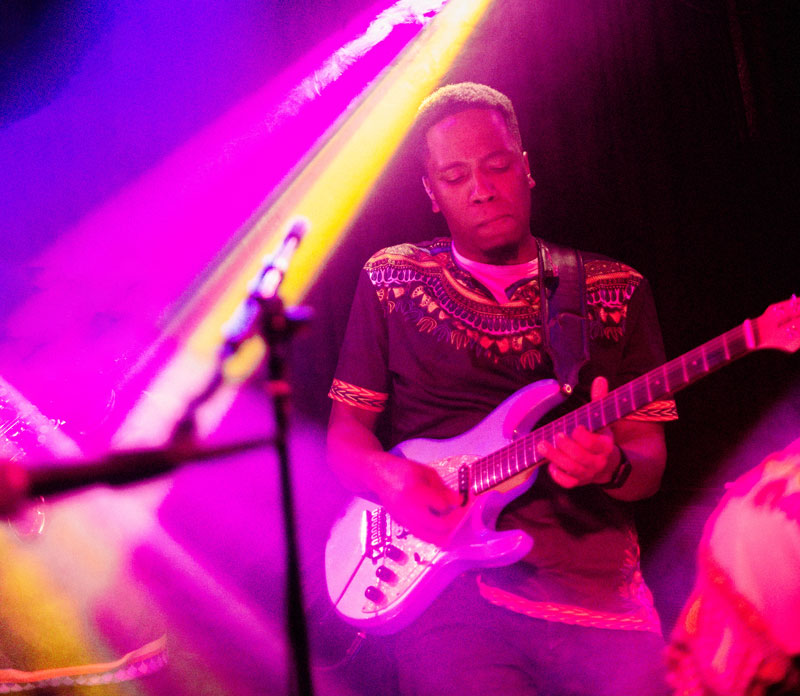 Douglas Wilson (guitar) was born with a true passion for the arts. He was first introduced into performing arts when he was 7, playing violin. He later took up the guitar at the age of 10 and began to teach himself how to play. At the age of 15 he created his first band and began to perform in the Greater Hartford area. Doug now plays in several bands as well as playing every Sunday at St. Johns Congregational Chuch. Doug also has played with Robert Randolph, Lucky Peterson, J.J. Harriston and many more! He has also helped to write and direct and write music for several local artists. He has been part of The Lost Tribe since 2018.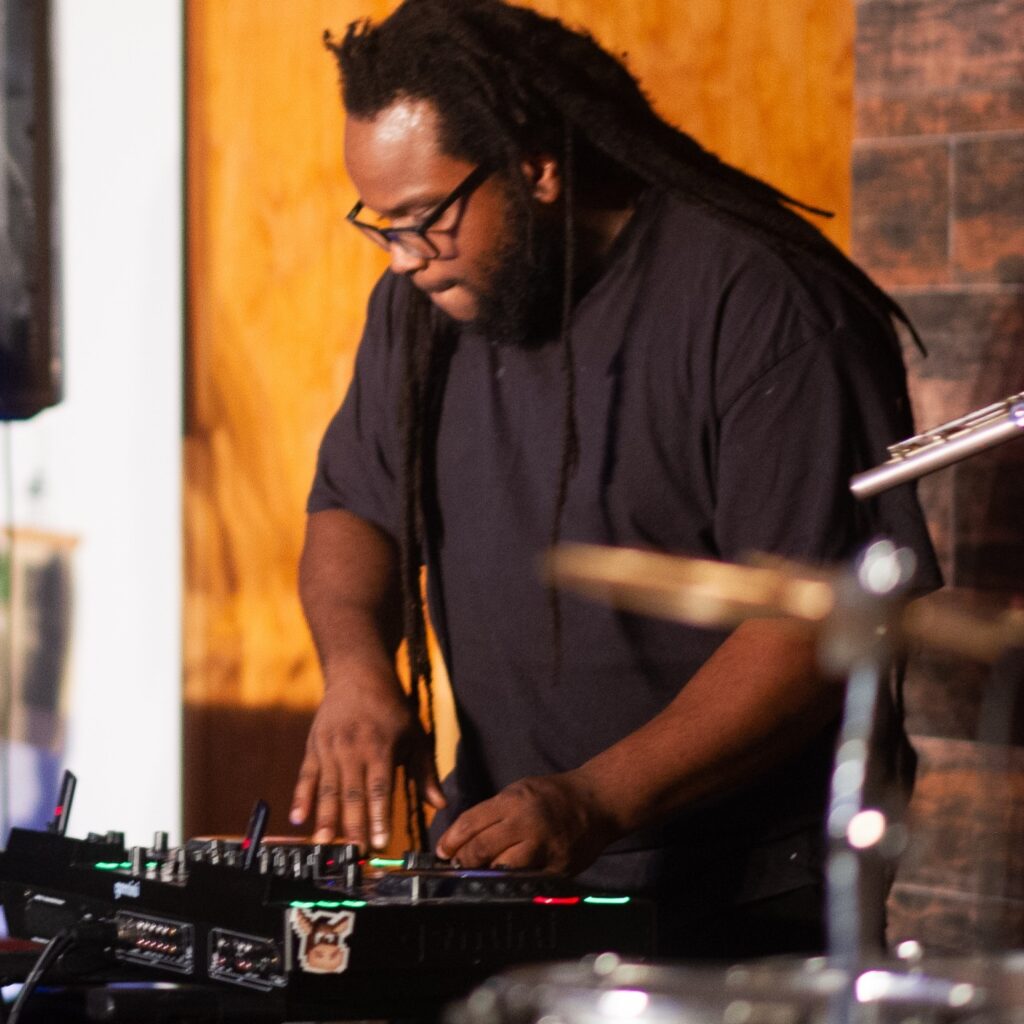 DJ STEALTH (ASAAD JACKSON)
DJ Stealth (born Asaad Jackson in Hartford, CT) is known for his jazz inspired approach to the art of DJing.  Jackson has studied music since the age of 10, training primarily on the trumpet before moving to percussion, steel pan and piano. His music education includes The Hartford Conservatory (Classical and Jazz trumpet) and The Artists Collective, where he played trumpet with the Youth Jazz Orchestra and was an African Percussion apprentice, eventually becoming an instructor there for 8 years. Stealth started learning how to DJ in high school while he was an intern on Hartford's 89.9 WQTQ FM.  He first started spinning professionally at the age of 21 and has built an extensive resume ever since. Some of Stealth's most notable appearances include the Trinity International Hip Hop Festival (Hartford), Hygienic Hip Hop Festival (New London), Jersey Fresh Festival (Trenton NJ), 2017 Afropunk Battle Of The Bands (Brooklyn NY), The Shrine (Harlem NY) and Shawnee Riverfest 2019 and 2021 (Monroe, PA). DJ Stealth performs alongside Hartford based artists Self Suffice and Tang Sauce and is the official DJ for the CT based B boy/B girl crew United Outkast.  He joined the Lost Tribe in 2021 and is extensively featured on their EP, WLCT Radio.