AFRICAN AND African Diasporic arts and culture
The Lost Tribe presents a variety of educational programming centered around African and African Diasporic arts and culture.  Audiences will gain an understanding of the connections among the various musical cultures of the African Diaspora, including those of Black Americans.  Overall, there is a connection between the continent (Africa) and its satellites (the Caribbean, the United States, etc).  Our programs strive to present a variety of rhythms, songs and dances that show how people are connected to West African culture but perform these connections in their own way. Our performances, workshops, and programming also connect the past to the present, with traditional instruments, melodies and rhythms as the backbone of our original music and pieces; for example, combining djembe rhythms with DJ turntablism and spoken word or balafon phrases with sabar drums and Spanish lyrics.  
While traditional rhythms and songs are important, The Lost Tribe also aims to show how tradition can be transformed, by performing original songs and arrangements, and also including such genres as jazz and hip hop.   Keyboard, bass, guitar and DJ turntables also show how "modern" instruments can combine with traditional drums to create unique interpretations of African-derived music.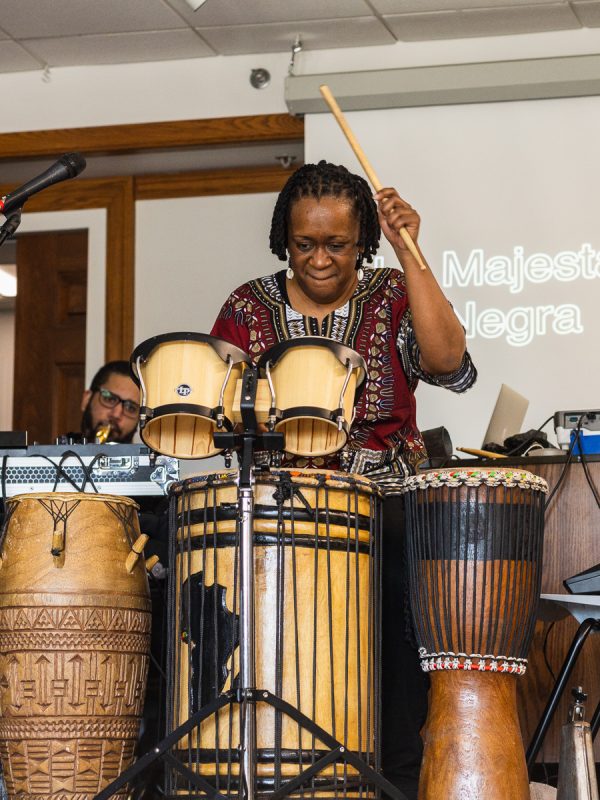 The Lost Tribe Presents: An Exchange
This interactive, multimedia presentation and performance, led by Jocelyn Pleasant, takes the audience on a journey to West Africa and the African Diaspora through music, song, and dance. With original songs and innovative arrangements, we present (West) African and African Diasporic music in a way that doesn't paint Africa as "old and traditional" and everything else as "new and modern" — tradition and modernity co-exist in Africa and around the world. Furthermore, Black American Music and Culture are included as part of the Diaspora with our section on hip hop — guest artists Tang Sauce and Tribe member DJ Stealth (Asaad Jackson) showcase their expertise in this genre.
Performers:
Jocelyn Pleasant : narrator, drums/percussion
I-SHEA : vocals, percussion
Asaad Jackson : DJ, percussion
Ensemble : various members of The Lost Tribe and/or invited guests (keyboard, guitar, spoken word/rap, dancers, etc)
(Minimum number of performers: 6)
Length: 45 – 60min
A Drum's Journey: Rhythms of the African Diaspora
In this workshop, participants will explore the power of the drum, where the drum is the voice, the messenger, the teacher and communicator of stories and traditions.  Instructors will teach various ways of communicating through the drum.  Participants will learn basic drum techniques and patterns from West Africa, the Caribbean, and U.S.A.  Instructors also invite and encourage participants to improvise and express their voices through the power of the drum.  Be prepared to move.  Wear comfortable clothing for movement.  Bring a bottle of water.  Have fun with us! 
Instructors:  Jocelyn Pleasant and I-SHEA
Length: 45 – 60min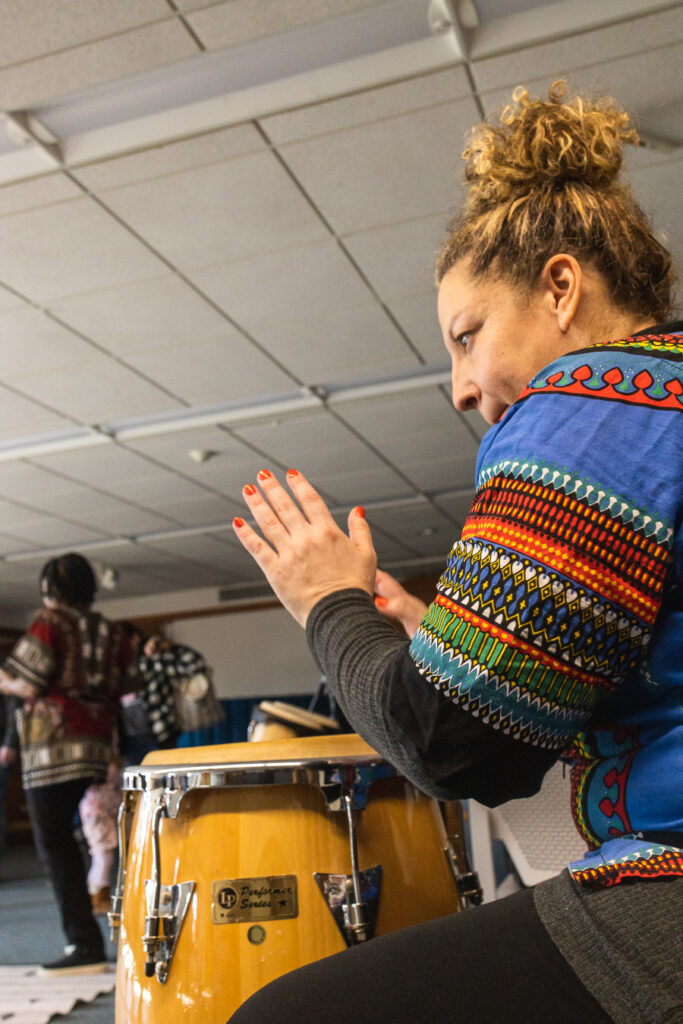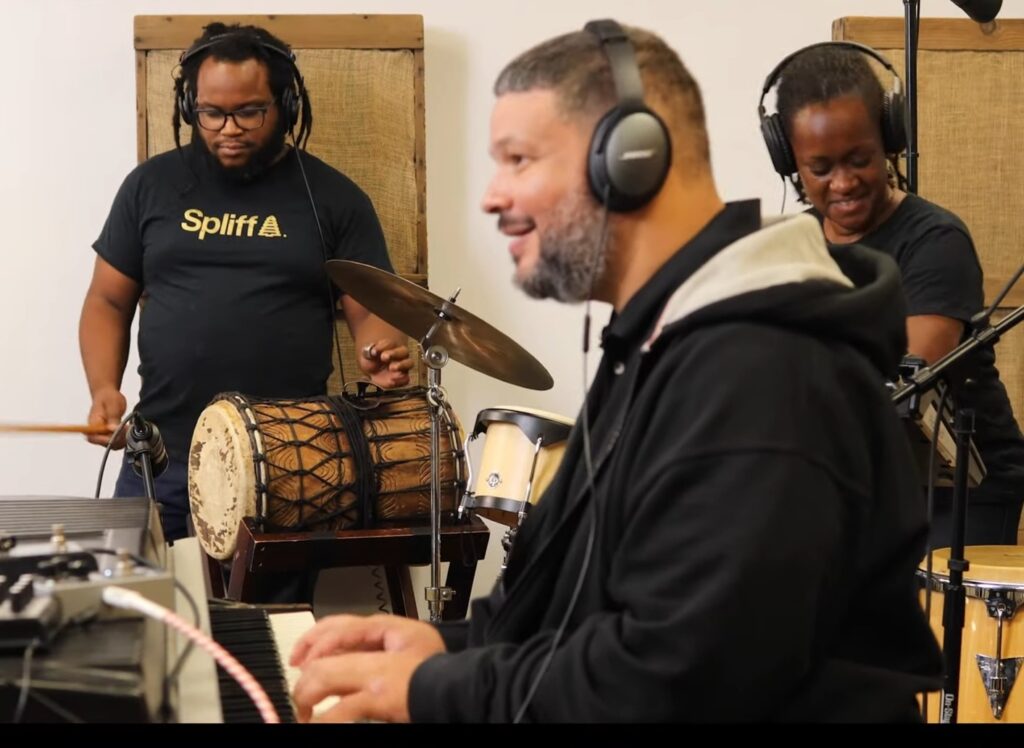 Diaspora Stories: Hartford
Diaspora Stories: Hartford is a three-part docuseries highlighting the history and intergenerational nature of Hartford's African and African Diasporic arts community.  The series focuses on the journey of different artists who have contributed to the development of Hartford's thriving arts community over the years, with a combination of interviews and new performance footage that features original music and arrangements by The Lost Tribe.
Part 1: The Drummers Path featuring "Abu" Alvin Carter Sr, Alvin Carter Jr, Inara Ramin, Asaad Jackson, and Jocelyn Pleasant. 
Part 2: Is It Hip Hop featuring Jolet Creary and Studio 860
Part 3: La Source featuring Damian Curtis with The Lost Tribe
Presenter: Jocelyn Pleasant (performance element and artist Q&A negotiable. Please contact for program options)
Length: minimum 60 minutes
If you would like more information about how you can host one of our programs, please send us an email.